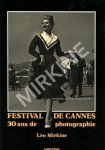 Around 100 duotone illustrations - 1950's,1960's and 1970's glam photos by celeb russian-born photographer Leo Mirkine, featuring the youthful beauty of Grace Kelly, Raquel Welch, Gina Lolobrigida, Kim Novak and various starlets and nymphs as well as Kirk Douglas, Dirk Bogarde and others - preface by Francois Chalais and intro by Leo Mirkine.
By Leo Mirkine, Editions Contrejour, 102 pages (in french), 1981.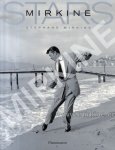 Stars retraces a century of cinema that Stephane Mirkine allows us to discover an exceptional book containing more than 400 photographs of movie stars shot by Leo Mirkine from 1930s to the 1980s, and compiling a history of world cinema through the prism of the Festival Cannes.
By Stephane Mirkine, Editions Flammarion, 333 pages, 2007.